2-Day Mitsubishi M&P Service & Installation Course
Date: 4/4/2023 8:30 - 4:30
Location: Epting Distributors, 725 Marine Dr., Rock Hill SC 29730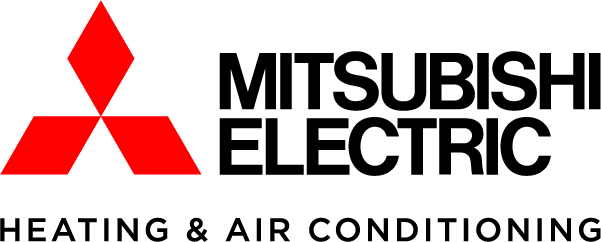 This course provides an in-depth discussion of the techniques associated with properly installing an M- or P-Series system.
Instruction focuses on best practices, limitations, and manufacturer's requirements as they pertain to wiring, addressing, refrigerant piping, equipment installation, and refrigerant charge. It also focuses on the service and troubleshooting of M- and P-Series systems. The concepts and theories of M and P-system operation including electrical and refrigerant circuits are covered in detail. The resources and techniques to troubleshoot M- and P-series systems are discussed and reinforced with practical hands-on exercises.
Attire and Classroom Requirements: Please do not wear shorts or open-toed shoes for safety reasons. Bring a laptop computer or Internet accessible device.
Price: $195 per person or FREE to qualifying Epting Mitsubishi Dealers (Contact your Epting Territory Manager for details.) Lunch will be provided each day.
CEUs: 1.4 | NATE: 16 hours
SOLD OUT!!
2023 Spring Epting Business University featuring Roger Costner
Date: 4/18/2023 8:30 - 4:30
Location: Embassy Suites, 200 Stoneridge Dr., Columbia SC 29201

2-Day Class overview:
Most contractors start their businesses with excellent technical knowledge and little knowledge of finance. The lack of financial knowledge can lead to under priced jobs and service calls and other issues. This two-day class will help you understand how a business should set up its financials for accounting, how to analyze financial statements and figure prices for installation jobs, and determine the correct labor rate for service. The course will cover in detail:
• Chart of accounts
• Income Statements (P&L)
• Income Statement Departmental
• Balance Sheet
• Cash Flow Statement
• Key Performance Indicators
• Divisor Method or Sold Day installation quotes
• Adding sales commissions to the pricing formula
• Make money on financing discounts
• Service technician efficiency
• What is direct cost?
• What is overhead?
• Gross Profit or Net Proofit
This class is designed for new companies and established ones trying to reach their financial goals. It's also beneficial for bookkeepers or others who manage the company's finances. Day two will include how to sell highefficiency equipment that qualifies for the federal tax credit of $2000, a breakdown of this year's preseason promotions, how being a Silver Star Elite Dealer gives you a selling edge in the industry, along with tips and ideas on advertising the promotion for your company.
A full workbook with forms and charts will be provided to each participant.
Lunch will be provided eeach day.
Standard Dealers $750.00 pp
Silver Star Dealers $650.00 pp
Silver Star Elite Dealers $550.00 pp
Class qualifies for 16 Distributor Training Hours for ICP's Elite Dealer Program.
Financing and discounts available, contact your Epting TM for details.
EPA Certification & Testing
Date: 4/20/2023 8:30 - 4:00
Location: Wingate by Wyndham Raleigh South,1152 Mechanical Blvd. Garner NC 27529

This will be a review class in preparation for the section 608, EPA Test. Students will learn the EPA regulations as well as recovery, recycling and reclamation procedures.
Technicians will be offered testing in the afternoon for Type 1, Type 2, Type 3 and Universal Certification. Students receiving a passing grade on the core section and at least one of the technician type sections will be issued a certificate and a wallet card from the nationally certified testing organization VGI.
Cost: $125
Mitsubishi Dominate Ductless Sales Training with Mike Cappuccio
Date: 4/26/2023 7:30 - 4:30
Location: Crowne Plaza Charleston, 4831 Tanger Outlet Blvd., N Charleston SC 29418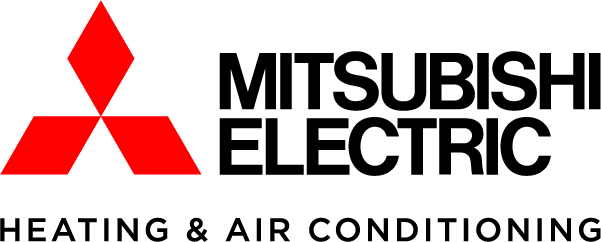 For more than 30 years Mike Cappuccio owned and operated N.E.T.R., Inc. In 2002, he began selling ductlesssplit systems. He has since grown sales from $20K annually to more than $12 million dollars in ductless sales annually. Mike has since sold N.E.T.R.,Inc. and is giving 100% of his time to training contractors around the country to be the leaders in this segment of their business.
Don't miss this opportunity to learn how to sell ductless profitably from one of the industry's most successful leader.
WHAT YOU'LL LEARN
In this 2-day roundtable seminar you'll learn best practices and strategies for marketing and selling Mitsubishi Electric ductless-split systems.
• Marketing, advertising and lead generation
• Sales and sales processes
• Production and efficiency indicators
• Inventory, warehouse and vehicles
• Job setup, scheduling and labor management
• Installation standards, job-site management, and post-completion
• New construction how to break into this market of opportunity
• How to hire and train ductless installers in thirty days
WHO SHOULD ATTEND
• Business owners
• Comfort consultants
• Sales and marketing managers
DON'T MISS THIS AMAZING SEMINAR! REGISTER TODAY!
Continental Breakfast and Lunch will be provided each day with dinner Wednesday night at TOPGOLF!
Cost is $1000.00 per person and is eligible for 50/50 co-op. Contact your Epting Terrirtory Manager for details.
Class is limited to the first 15 people that register.